The Name
The name Helen Anderson Trust was chosen to honour and pay homage to the extraordinary woman, Helen Anderson.
Helen loved further education and learning, experiencing many challenges in life. Through friendship and bequeath to Carol Donaldson, Helen enabled the Trust to be established to enhance people's lives.
The Story
The Helen Anderson Trust was formed in 1993 to fill a very real need for day service options for adults with intellectual disabilities in the Christchurch region. At the time there were few day service options available within Christchurch or nationally.
However, the story of the Trust goes back a number of years before 1993. The manager of a Residential Trust (Carol Donaldson) found that she had a number of residents who, either had no day service or were attending services that were not providing any stimulating or meaningful work or activities. This is not a criticism of what was available at the time, but rather a reflection of the Government funding levels during this time.
The Vision
To provide some meaningful activities for her residents, Carol converted a garage at one of the homes into a workroom. Although this was serviceable and provided a good space, she still believed it was important for residents to achieve a sense of 'normality' by leaving the home daily and heading off to work.
The residents were involved with a range of activities that created stimulation and instilled a sense of achievement. They learnt to weave quality products, made hand-dipped candles, children's wooden items and worked with a local company putting together electrical components.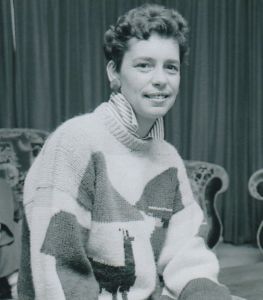 Carol spent the following months talking and continually hounding Social Welfare with phone calls, letters and basically pleading for any scrap of funding to pay staff to work in the activity centre within a residential setting; funding was on the basis that residents attended a day service five-days-a-week.
Eventually the Department stated that they would not fund a day service that was operating from a residential home as this was not 'normal' and they recognised the need for residents to go away from their home base, as others do, to work.
Despite being a great start in the right direction, opening and establishing a training and activity service within the city was a big ask and one with no promise of funding.
New criteria introduced meant a residential provider could not, and would not, be funded to provide day services as it was seen as a possible conflict of interest if one provider provided both residential and day services. It was believed this could lead to a possible 'capture' of clients and minimising choice.
Where to from there – form another trust or get beaten and leave things as they currently were? The challenge was there. Carol, with the blessing and support of the residential Board of Trustees, went ahead and formed another trust to provide training and activities for people with intellectual disabilities.
This was to become known as The Helen Anderson Trust and was registered as a Charitable Trust on the 2nd of August 1993
The Beginning
By October of that year, the Trust had secured funding and a tenancy at 253 Madras Street Christchurch and commenced providing services for 12 individuals.
The service grew rapidly and within one year was providing services for around 40 clients. By 2005 the Trust was operating from four properties and catering for approximately 120 clients each week.
Board of Trustees
Lani Hagaman
Alec Hobbs
Joyce Baily
Wanda Peters
Staff Vacancies & Volunteering
Current vacancies at The Helen Anderson Trust are listed below and we are always looking for volunteers to help bring positive change to our clients lives. To find out more please call us on (03) 338 7274 or fill an application form and attach your CV.